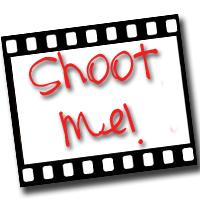 I came across this photo meme several months ago on the Forever in Blue Jeans blog and thought it was great, but never participated until now! I just remembered this meme when I read the post on
HappilyDomestic
about her new 365 project, a picture a day.
As moms we are always the ones behind the camera and hardly ever get ourselves in photos that we shoot. This weekly meme helps you capture more photos with your family.
Obviously I've missed the first week, but I promise I won't miss anymore! Since the Shoot Me meme is on Thursdays, I had hubby take a quick picture of me and Ethan. Not the best picture since he wanted to get down and play, however, the photos aren't meant to be perfect anyway.
I hope a lot of you will join in this fun meme and capture more memories with YOU in the photo!